Sustainable Futures Schools Project
"
Sustainable Futures Schools Project
Sustainability was introduced in 2011 in the Australian Curriculum as a cross-curriculum priority (S-CCP). Ten years on, the implementation of S-CCP remains minimal. Teachers often lack understanding, confidence and competence to embed sustainability across curriculum. Training programs developed to address this concern largely centre on environmental education and focus on providing information rather than equipping teachers with skills needed to transform knowledge into action. Employing a mixed methods approach, this project seeks to understand the current status of S-CCP education in Queensland schools; identify the key determinants of teachers' uptake of S-CCP and the skills/competence needed for such integration. Expected outcomes include a professional development program designed to promote teachers' self-efficacy and personal agency to implement S-CCP in their classroom. Downstream benefits of improvement in sustainability skills and knowledge for Queensland students are also expected.
Project team:
Chief investigators:
Prof. Matthew Sanders
Dr. April Hoang
Team members:
Dr. Elizabeth Edwards – School of Education 
Prof. AnneMaree Carroll – School of Education
Project phases:
Phase 1 (May-June 2022): Semi-structure focused group interviews will be conducted via zoom or in-person with a group of teachers (N=10); and school leaders (N=10) to explore the barriers and facilitators that predict S-CCP implementation; the skills that they need to support S-CCP implementation and their preference of a professional development program (format, materials, emphasis, delivery mode) to support their S-CCP implementation.
If you are Queensland teacher or a school leader and would like to learn more about the study or  participate, please leave your information in the link below. Our research team will contact you as soon as possible.
Phase 2 (July-August 2022) (OPEN NOW): Findings from the focus group interviews will be used to inform a survey to predict determinants of S-CCP implementation and teachers' preference for a professional development program. This extensive data collection will help validate findings from interview data with a representative sample of Queensland teachers. Power analysis for structural equation modelling to detect small to medium effects of risk and protective factors with 90% power at alpha .05 requires a sample size of 412. In this study, we will aim to reach 500 participants to acquire the sufficient statistical power. The recruitment of participants for Phase 2 study will also be conducted via the professional organisations (as above).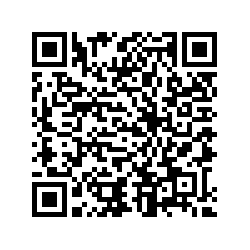 Phase 3 (August-October 2022): Based on findings of Phase 1 and Phase 2, a professional development program promoting teachers' efficacy and competencies will be developed. Teachers and school leaders will be invited to provide feedback on the program. The final program will be disseminated to Queensland's schools through the Department of Education
Project members
Sustainable Futures Schools Project